A history of oils
a family passion since 1898
A history of know-how
sharing the know-how to please
A gourmet story
oils designed for your daily life
A range of
18 references
elaborated in the respect of the tradition and privileging all
the nutritional virtues
and flavours of the fruits. Walnut, hazelnut, sesame, olive… a relevant choice of quality oils evolving between
refinement and intensity
.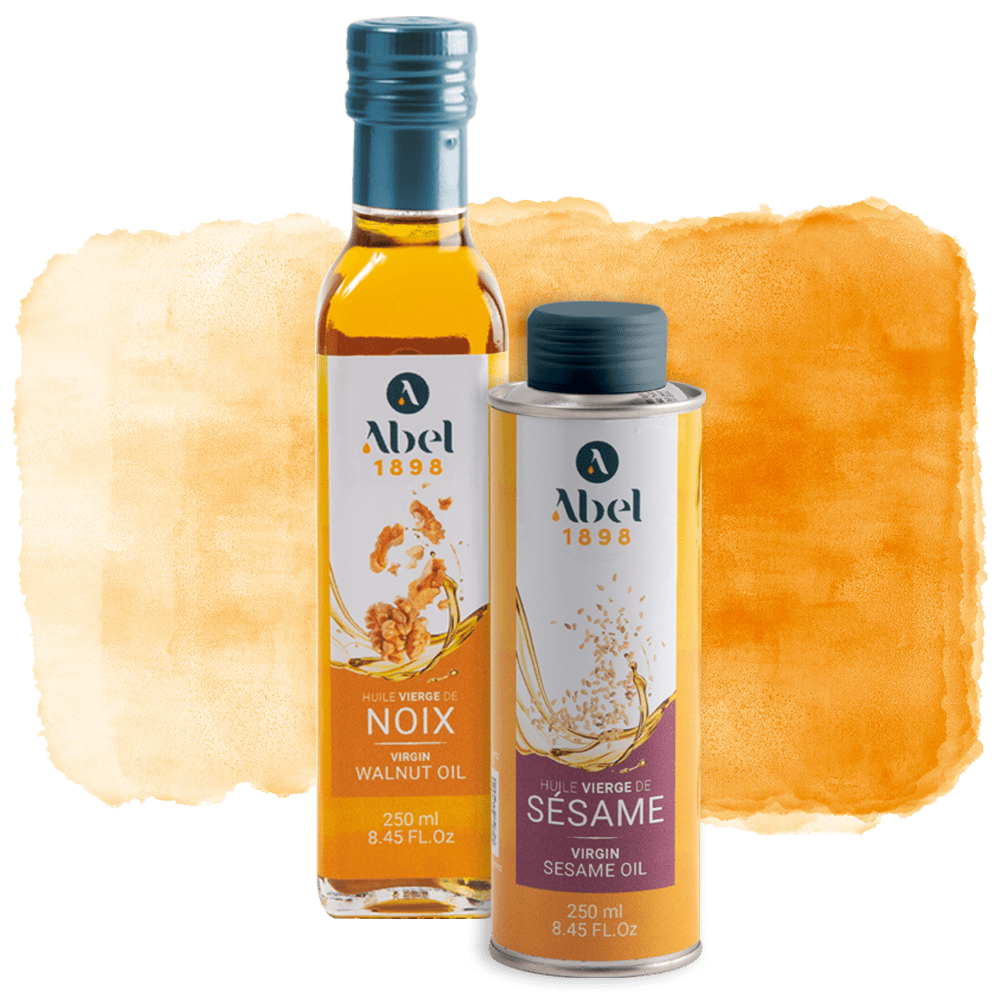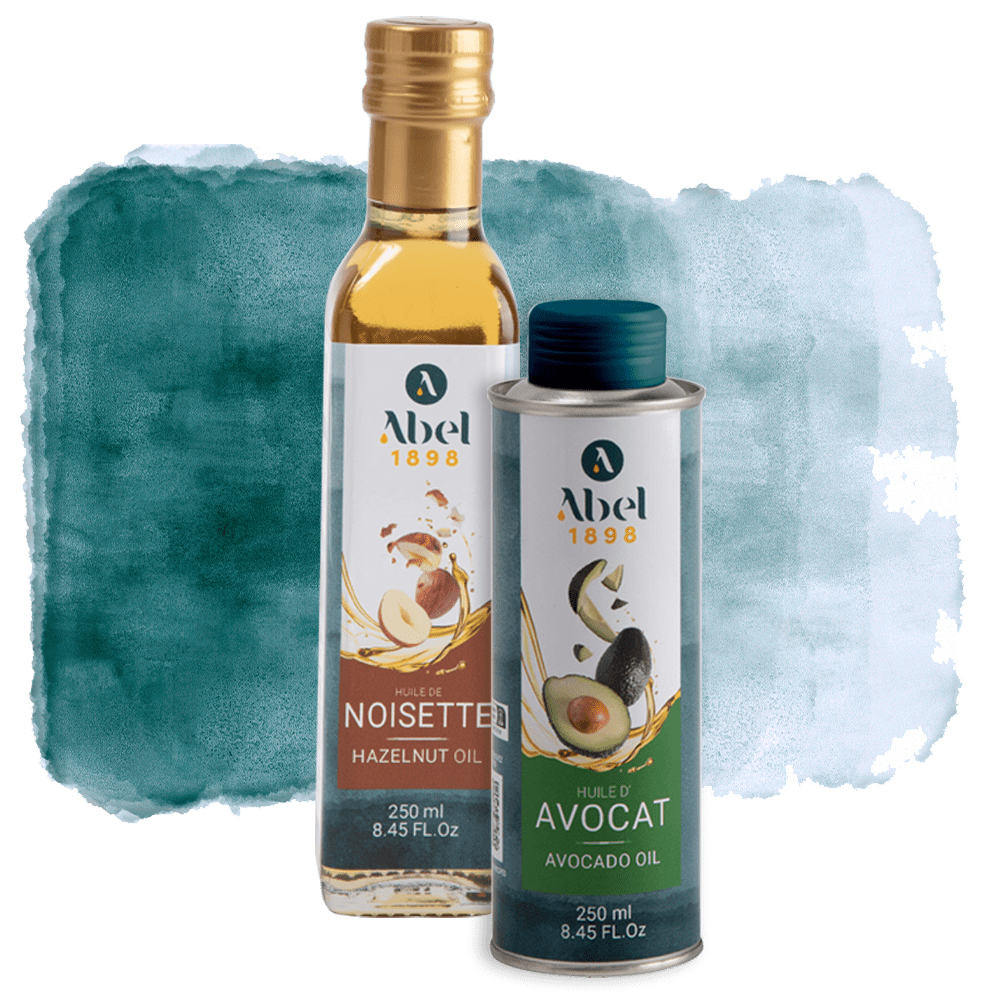 A range of
24 authentic references
offering a wide range of
oils from unique blends
. Decanted and filtered, they offer you that touch of subtlety between
flavours and fragrances
which suits
daily use
.
Organic oils
by
Abel 1898
A range of
27 references
from
certified organic farming
, perfectly controlled. Origin, transparency and traceability guarantee the
organoleptic
and
nutritional
virtues of each oil. It's an astonishing range of aromas, a daring offer of new flavours, ideal for cooking a varied and balanced diet.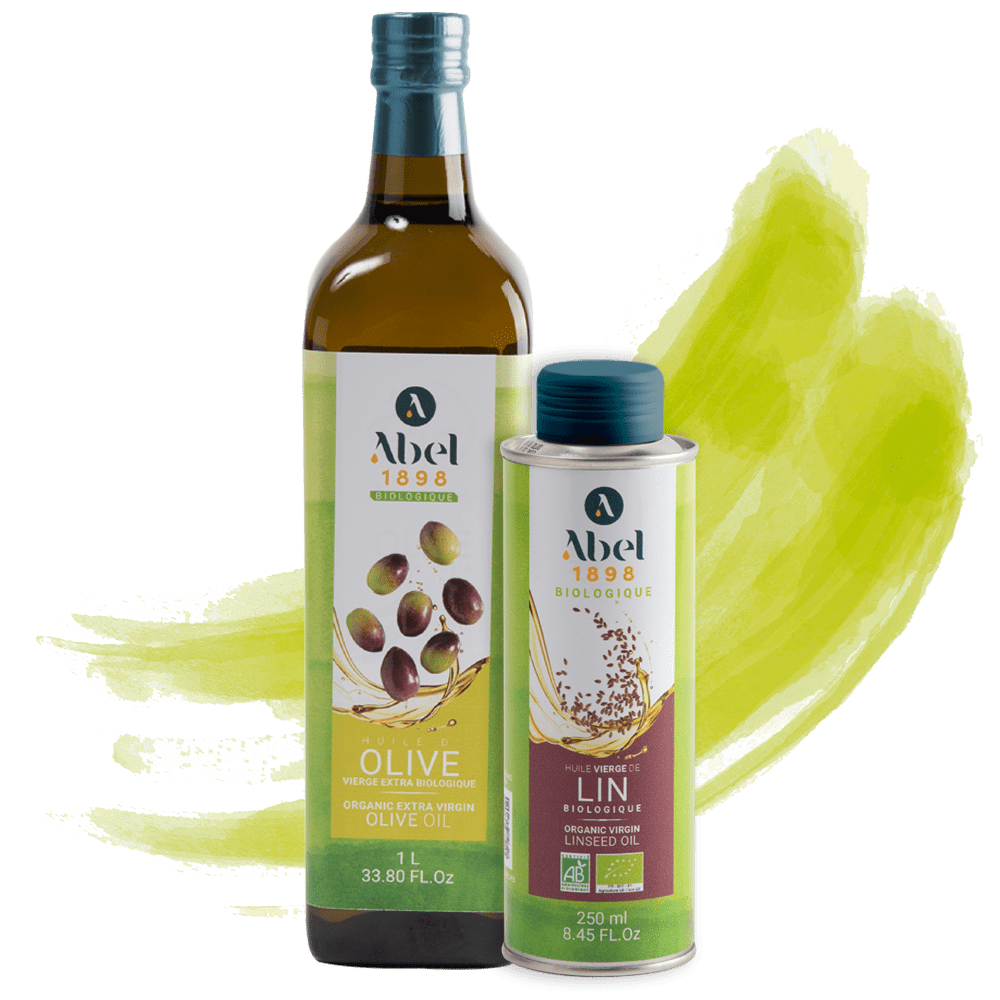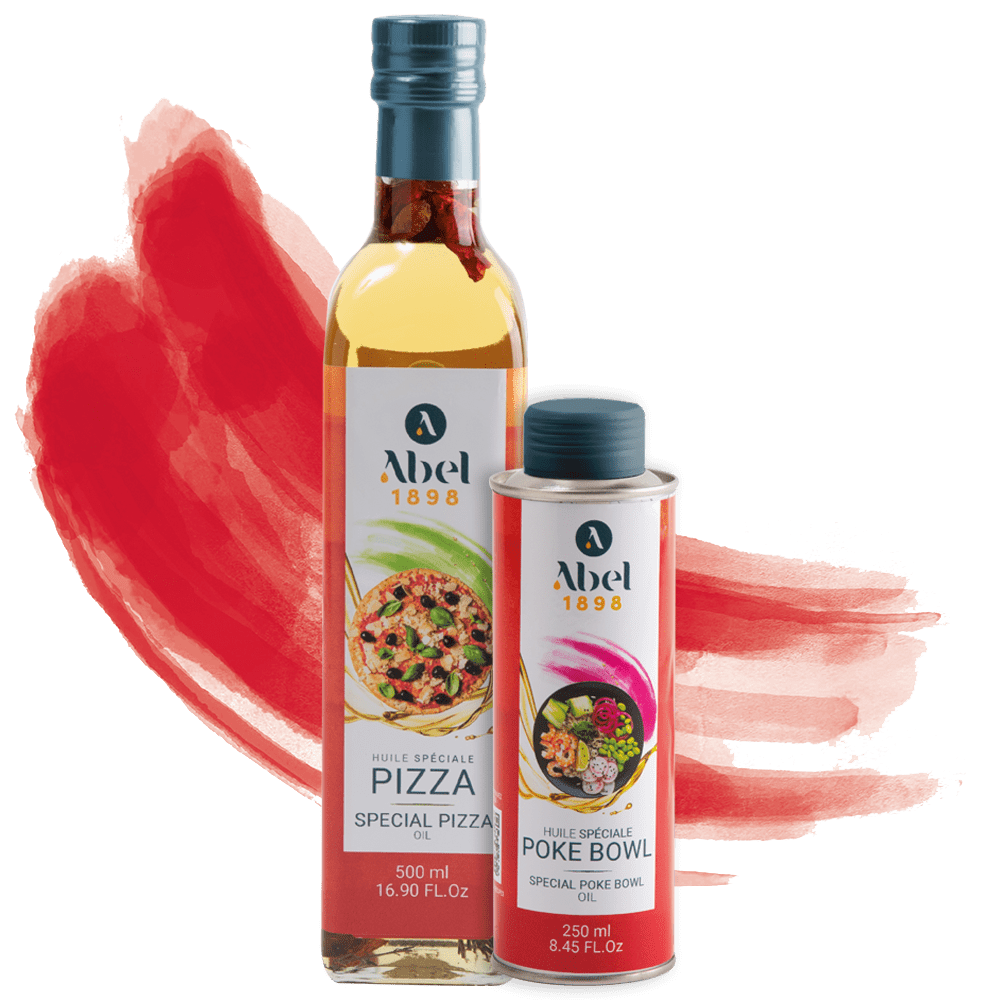 A range of
13 gourmet compositions
, a genuine
palette of flavours
designed to improve and facilitate your cooking practices, without omitting a
gastronomic touch
to enhance your recipes.