There is no high-quality oil without impeccable traceability.
We have created and developed an internal R&D laboratory at the heart of the Oil Mill, with a staff of 5. "Our customers are demanding, so it is normal for us to be above reproach: analyses, controls, prevention, without forgetting our role as advisors."
 That, in brief, is the main role of our in-house quality laboratory.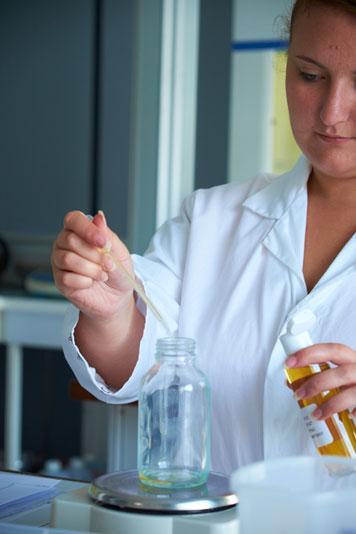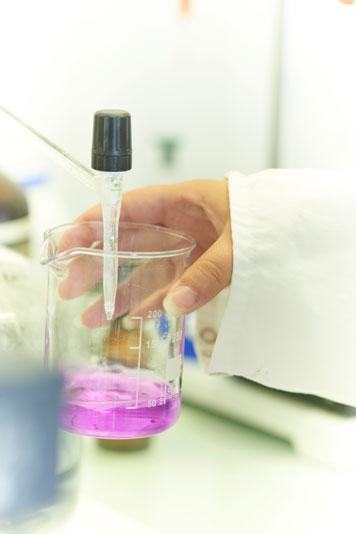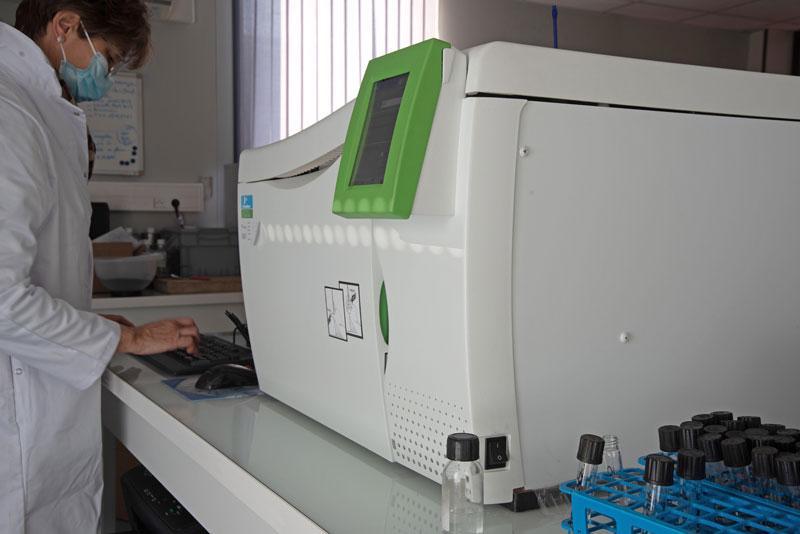 Selecting flawless raw materials is the basis for the production of a good oil. Rigour begins with the research, selection and loyalty of our suppliers and partner producers in the supply of fruit, seeds and oils.
A special effort is made to ensure the safety of incoming materials, whether they are oils to be assembled or packaged or raw materials.
Each batch of raw materials received is systematically checked and each sample analysed.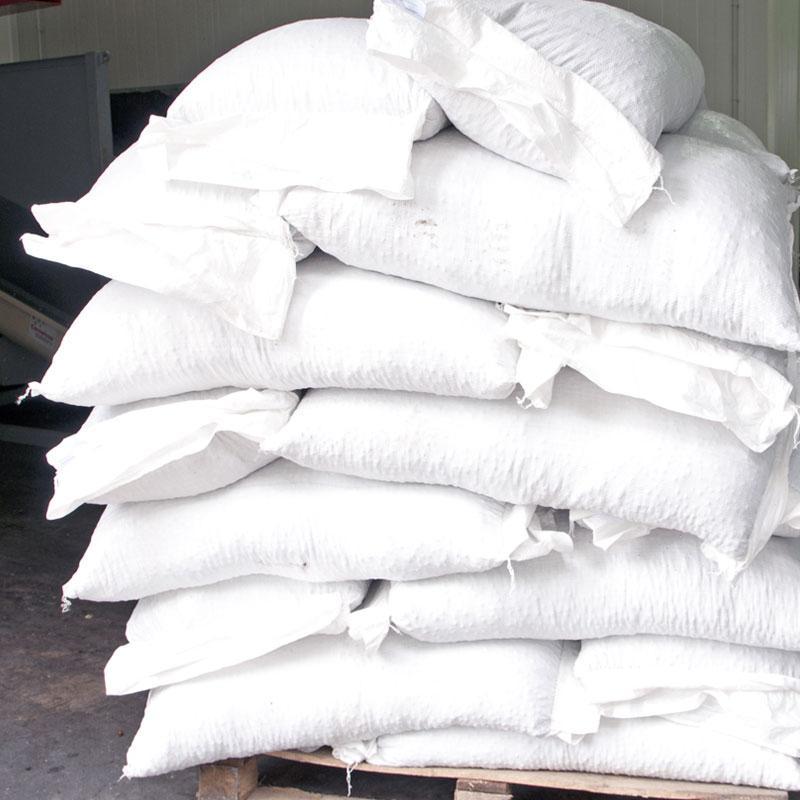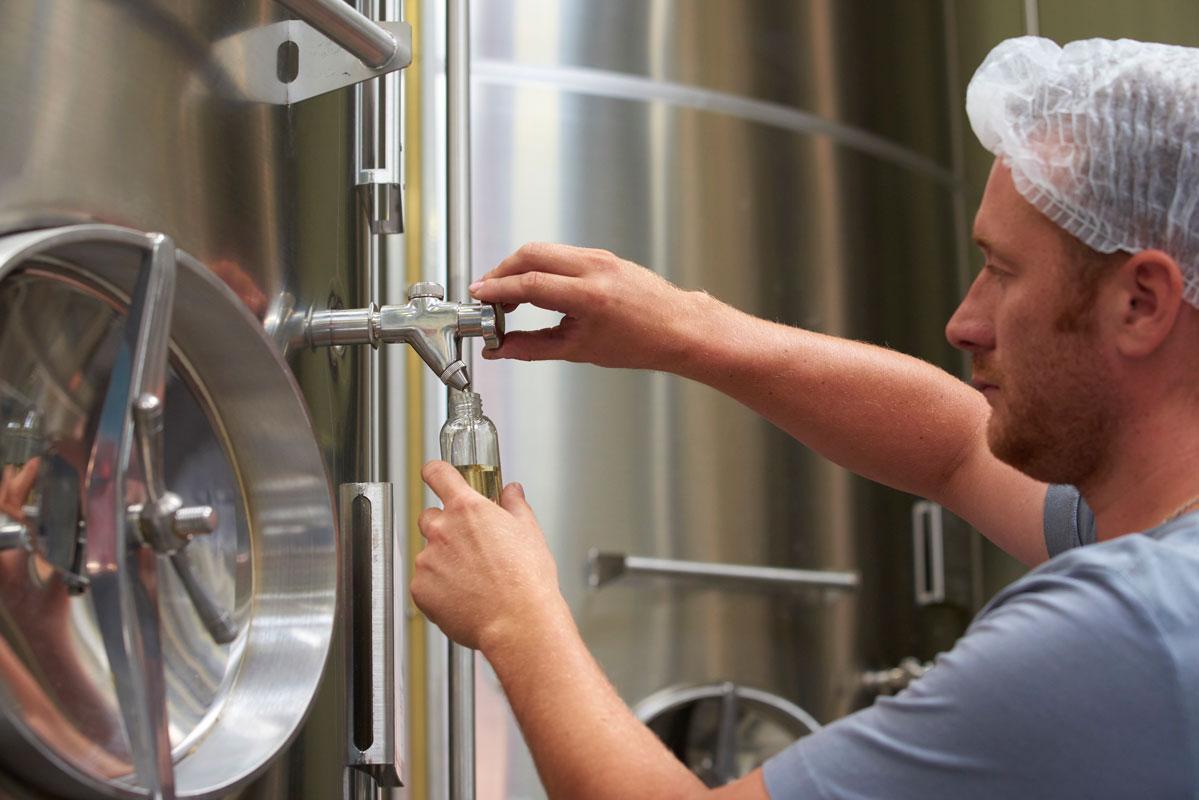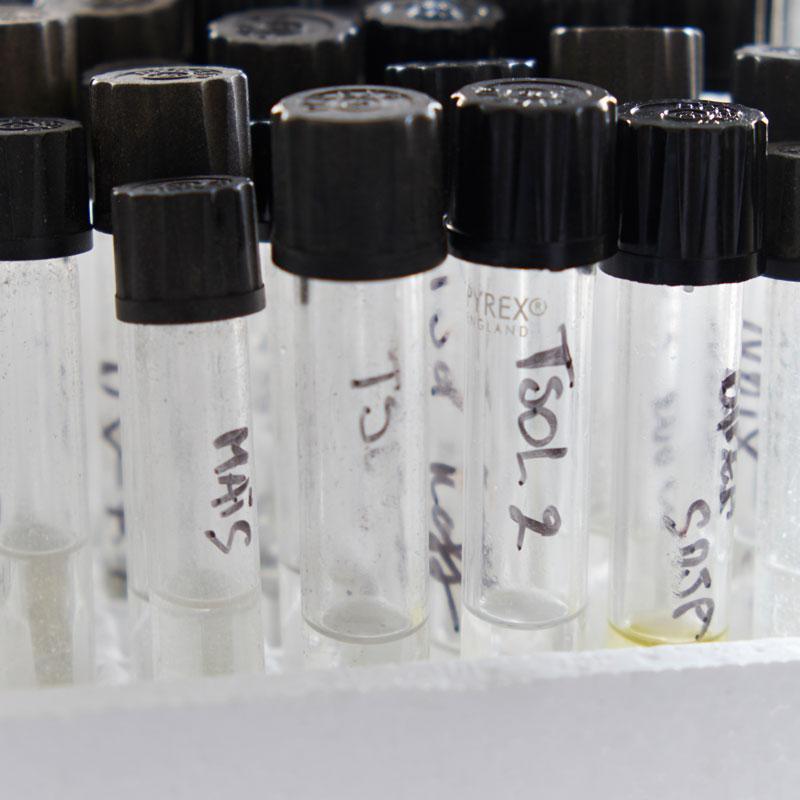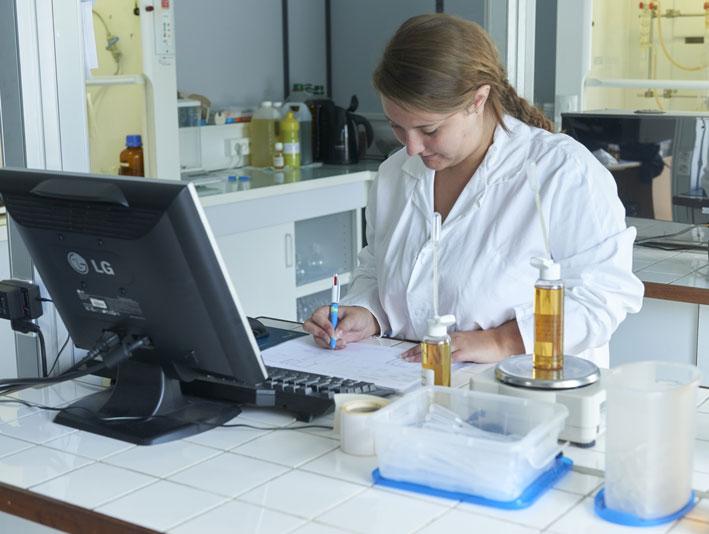 At the production level, we carry out up to 4 controls in the manufacturing phase, before, during and after…
We perform almost 3,000 checks per year, both in-house and with external service providers.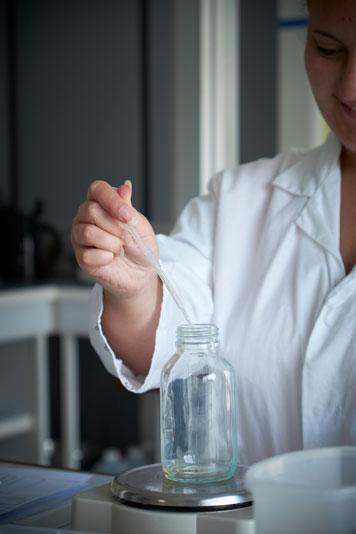 We guarantee continuous monitoring to meet all IFS requirements.
We guarantee the conservation of the analyses (fruits, seeds and oils) for any possible control.
Given the evolutions of the markets, to guarantee the quality and the safety of the productions, and to be permanently in conformity with the laws in force, we set up a watch in order to follow the last French and European regulatory evolutions.
All our productions are subject to the strict internal control plan set up by our laboratory.
Our leitmotif: uncompromising compliance with hygiene standards, in the reception of raw materials, in the manufacturing and production workshops and in the storage workshops.
We also provide on-site training for staff in the appropriate hygiene rules that comply with food production standards.
In order to preserve our oils from oxidation from production to shipment, we give preference to storage in buildings; they are kept in cold rooms in stainless steel tanks. We bottle in metal cans and smoked glass bottles.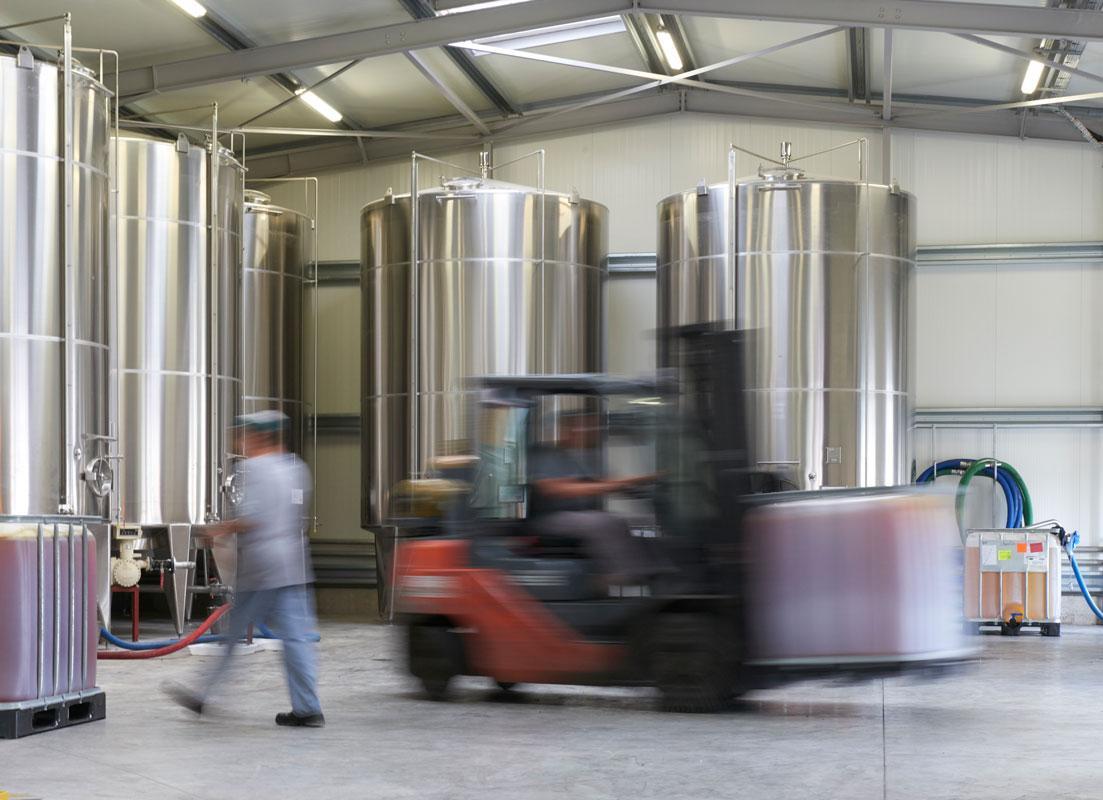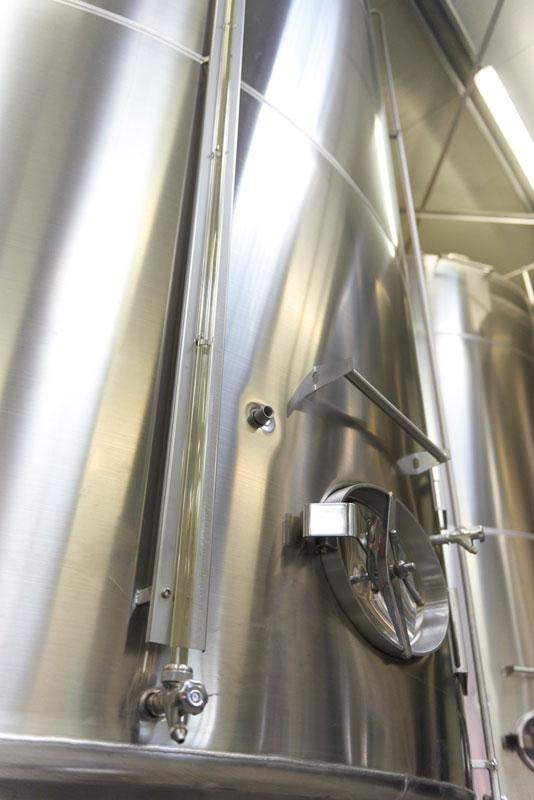 Our quality requirements go far beyond the current standards, your food safety is at stake, we owe it to you to guarantee you the best possible oil.
The laboratory team, which is also responsible for Research & Development, can give free rein to the creation of new recipes, taste research, feasibility studies and organoleptic analyses, and thus create new products at the specific request of customers or the sales department.
"We benefit from a great tool that allows us to offer several solutions that are as close as possible to consumers' expectations"; the special Poke Bowl blend, the "olive mint" oriental oil, etc. have recently been released.